Let's Talk About Bitcoin
It's been a hot and turbulent summer! Relax and socialize with the community as we reflect on the ups and downs of cryptocurrency.
Tickets: minimum HK$50 Members of the Bitcoin Association: FREE
Get your tickets here:
All proceeds will go towards financial education of underbanked individuals in Hong Kong. Paxful will match your contributions up to HK$10'000.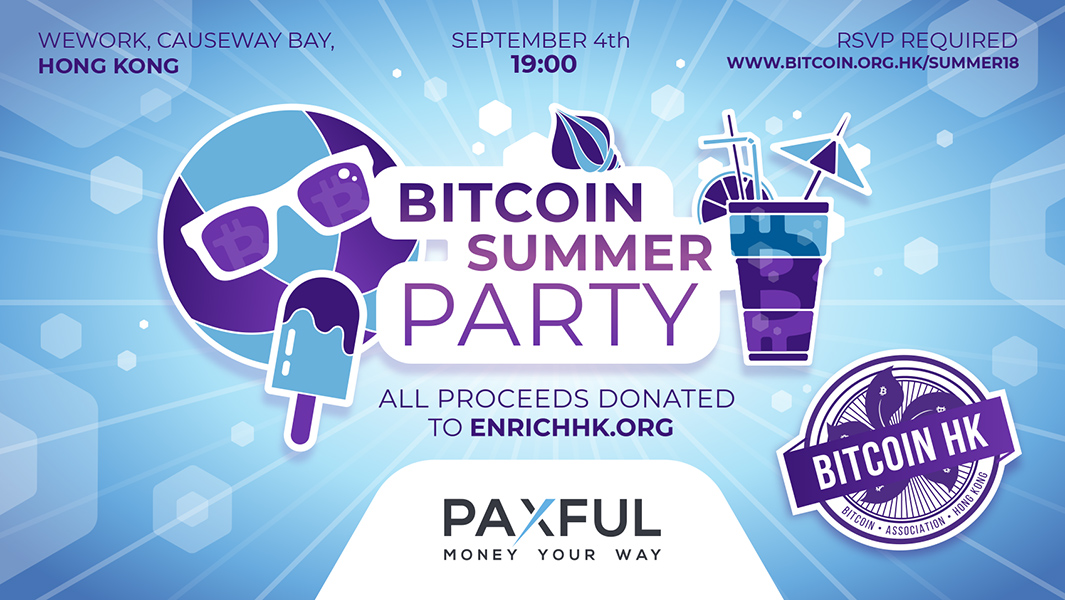 Got an invitation? Fill out the form below: