Bitcoin Bash! Party With Us!
Dear Bitcoin Friends,
An after party "Bitcoin Bash" will be held on May 14 evening following the first day of the Inside Bitcoin conference. We invite you to celebrate ourselves, Bitcoin and network with old and new friends.
Entry includes free flow drinks, guest DJ and entertainment.
Venue capacity is limited. Reserve early to avoid disappointment.
Registration accepts Bitcoins only!
親愛的比特幣朋友, 「Bitcoin Bash」會後派對將於5月14日的晚上,在Inside Bitcoin第一日會議後舉行! 我們誠邀您出席,一起為比特幣行業內的新、舊朋友歡聚! 入場門票包含免費酒吧,現場DJ音樂。場館容量限額,請即購票!當然,購票只接受比特幣!
TICKETS
Early Bird (Purchase before May 5) – 0.06 BTC
早鳥優惠(於5月5日或之前購票)– 0.06 BTC
Regular Price 原價 – 0.09 BTC
At the Door 即場參加 – 0.12 BTC
Step 1 :
To secure your event entry, please send BTC to:
購買門票,請將比特幣支付到以下戶口:
1BGXz7jJfwZxeGoveVjg41oESQiBbxpJwL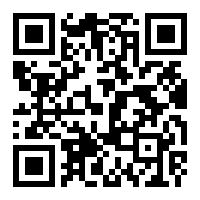 Step 2:
Please email with the Transaction ID, attendee's name and company to marketing@anxintl.com
請電郵交易號碼 (Transaction ID) 到 marketing@anxintl.com。在電郵中,請寫上出席者的姓名和公司名稱。